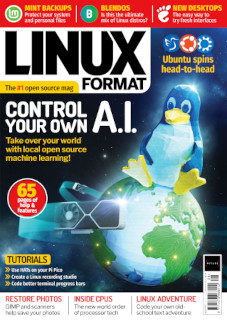 Control your A.I. at home! We bring artificial intelligence to you running on your own hardware. Control a chatbot, test auto translations and create your own A.I. artwork we get you up and running with the code and training models you need.
PLUS: Backup Linux, code a text adventure, Ubuntu spins tested, inside BlendOS, next-gen CPUs, Pi Pico HATs, restoring photos, Linux audio recording and loads more!
Write in now, we want to hear from you! letters@linuxformat.com Send your problems and solutions to: answers@linuxformat.com Catch all the FOSS news at our evil Facebook page or follow us on the Twitters.