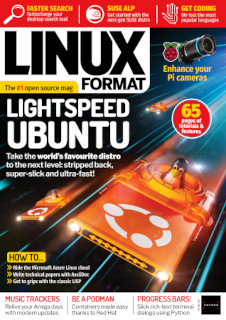 Run Ubuntu at lightspeed with our guide to taking the world's most popular distro to the next level by stripping it back, running light desktops, dumping Snaps and customising the server build to your own needs.
PLUS: Turbocharge your search, conquer SUSE ALP, the best coding languages tested, get more from Pi camera, get started with PodMan, try Linux on Microsoft Azure, relive your Amiga tracker music days and loads more!
Write in now, we want to hear from you! letters@linuxformat.com Send your problems and solutions to: answers@linuxformat.com Catch all the FOSS news at our evil Facebook page or follow us on the Twitters.