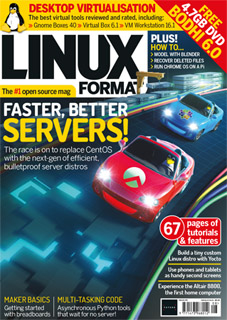 CentOS is dead, long live CentOS! We're building better, faster servers with the next generation of distros, powering us along is CentOS Stream and the all-new Rocky Linux. We explore why the change happened, how to switch and is Rocky Linux the way to go…
PLUS: we recover files with Photorec, use tablets as second screens, create models in Blender, try out the classic Altair 8800, build a tiny distro with Yocto, explore why X11 is so terrible, test the best desktop virtualization and loads more!
Write in now, we want to hear from you! lxf.letters@futurenet.com Send your problems and solutions to: lxf.answers@futurenet.com Catch all the FOSS news at our evil Facebook page or follow us on the Twitters.