Rubik's Hűb (spelt hub, pronounced to rhyme with "cube") is a fully functional USB 2.0 hub built inside a no longer (in any way at all) functional rubik's cube.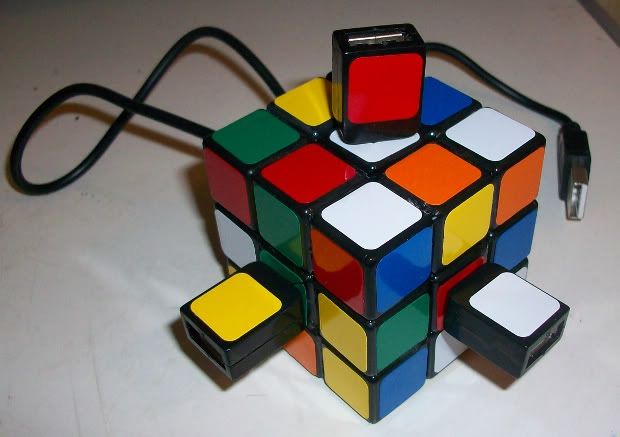 It doesn't turn (I thought about it, and there's a cube with no centre pieces or core (so you can see through it) that could house the hub, but it would require making some special pieces to stop the USB sockets snapping off when it's turned too far. This is beyond me. Plus I couldn't find a hub thin enough with USB ports on flexable arms.
It is tested, but I will offer no guarantee of safety if and when I eventually come to sell it.